V series double vane pumps 2520V38A17-1AB22R
How to order: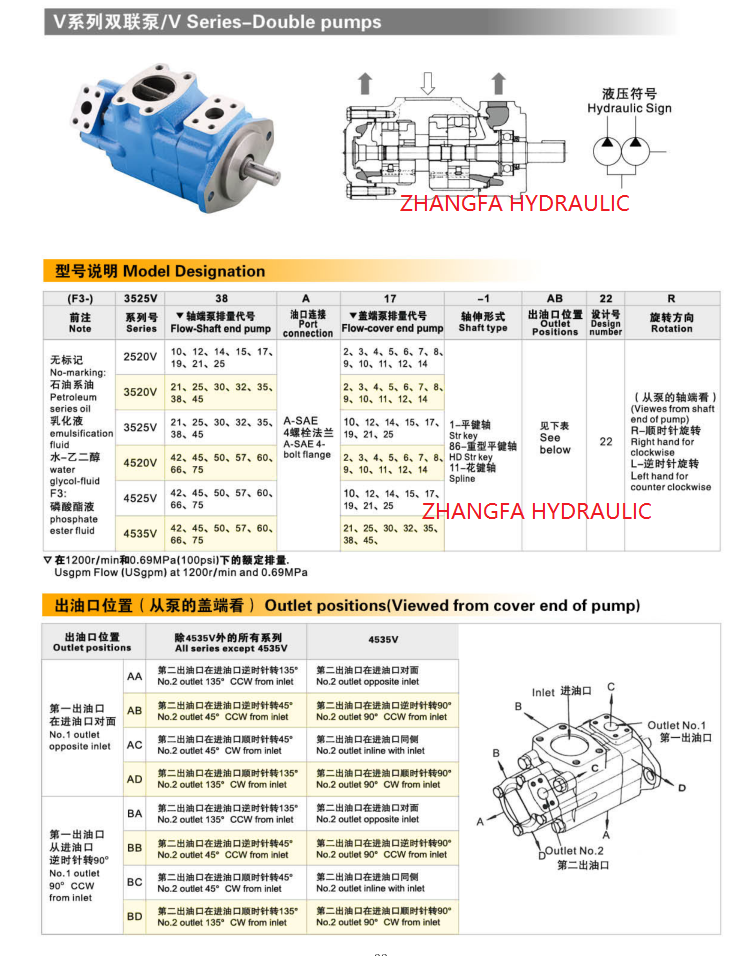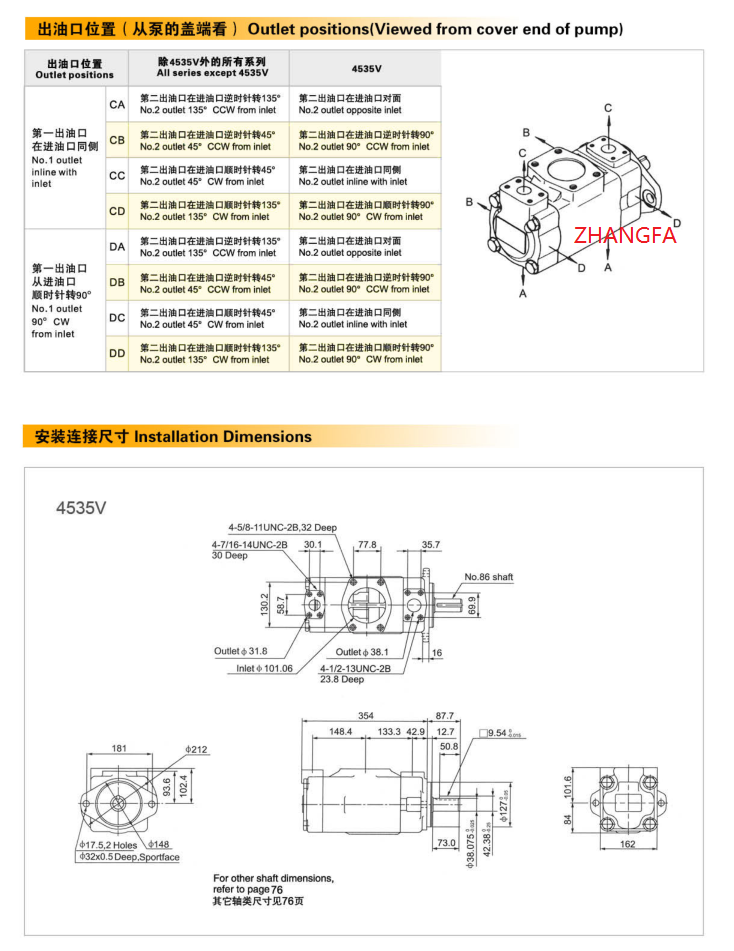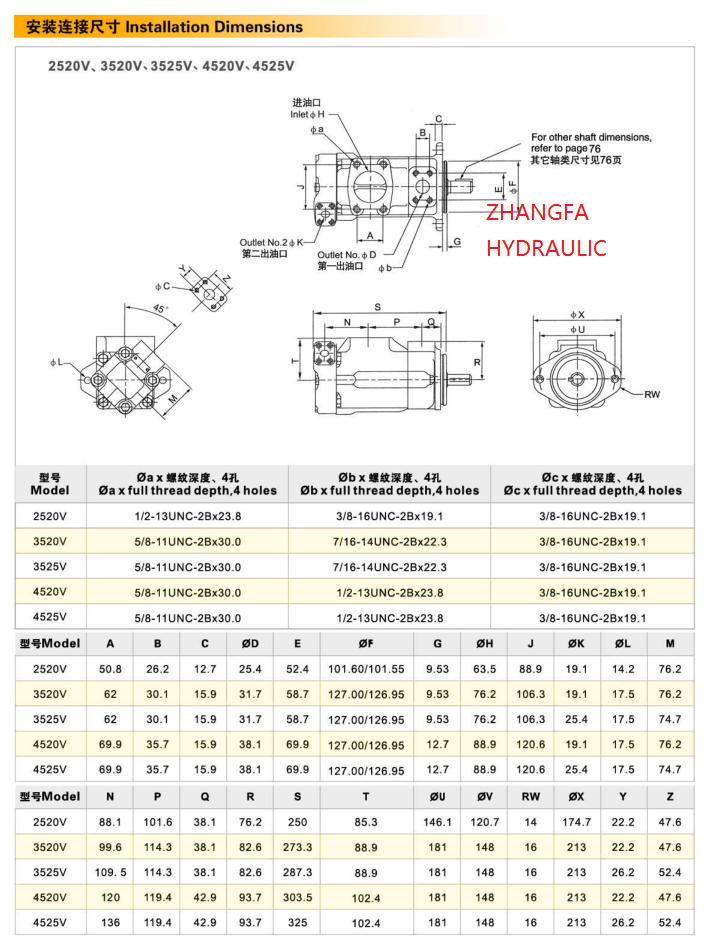 Zhangfa hydraulic for industrial use to provide the most complete hydraulic sub - blade pump. A variety of single and multiple pump configurations allow you to select the most suitable pump or pump set for your use. The pump you choose is backed by more than 20 years of engineering and manufacturing skills of Zhangfa hydraulic.
Performance:
This cost-effective pump provides over 90% volumetric efficiency and as low as 62 dB(A) noise at 210 bar(3000 psi) operating pressure. By replacing the in-place repair of the pump movement can shorten the shutdown time to improve productivity.
General descriptions:
Vane pumps
provide long life, high productivity and application flexibility. Extremely low noise levels are suitable for the most demanding industrial USES. Compact size and ease of use allow maximum flexibility in device design. Single pump, double pump and through shaft drive pump available.
Features and advantages:
The ability to achieve high working pressure in compact dimensions ensures high power to weight ratio and low installation cost.
The inherent low noise characteristic of the sub-blade mechanism improves the operator's comfort.
Vane system ensures small flow pulsation amplitude and low system noise characteristics.
Designed to prevent internal induced shaft and bearing radial load of hydraulic balance to ensure long life.
Dual pump and through shaft drive configurations save installation locations and costs by eliminating biaxial extension motors or by reducing the number of motors and drive couplings.
Sixteen flow displacement and the ability to achieve high working pressure for your flow and pressure requirements across the entire range of the best choice and single source capacity. Factory tested core assemblies are installed and provided with a new pump core assembly structure to ensure rapid and efficient field maintenance.
The movement and drive shaft are separated, it is easy to change the flow capacity and oil inlet and outlet orientations into four different relative positions without folding the pump from its base, providing great installation flexibility and convenience for machine design.
Double vane pump 2520V series of common models :
Spare replacement purchase: you can directly provide the brand and model and send it to our customer service (if you do not know the model, you can directly take pictures of the equipment and send it to us).
Engineering design and procurement: please provide the required size, displacement, pressure and other data parameters, and what kind of equipment should be applied to (our excellent technical team will calculate the appropriate model for you).
Maintenance service: please provide the name of mechanical equipment, model number of oil pump or motor and failure phenomenon (in order to better solve the problem for you, please take pictures of the faulty equipment you need to repair and send to us).