PFE PFE31 PFE41 PFE51 series single pump
How to order: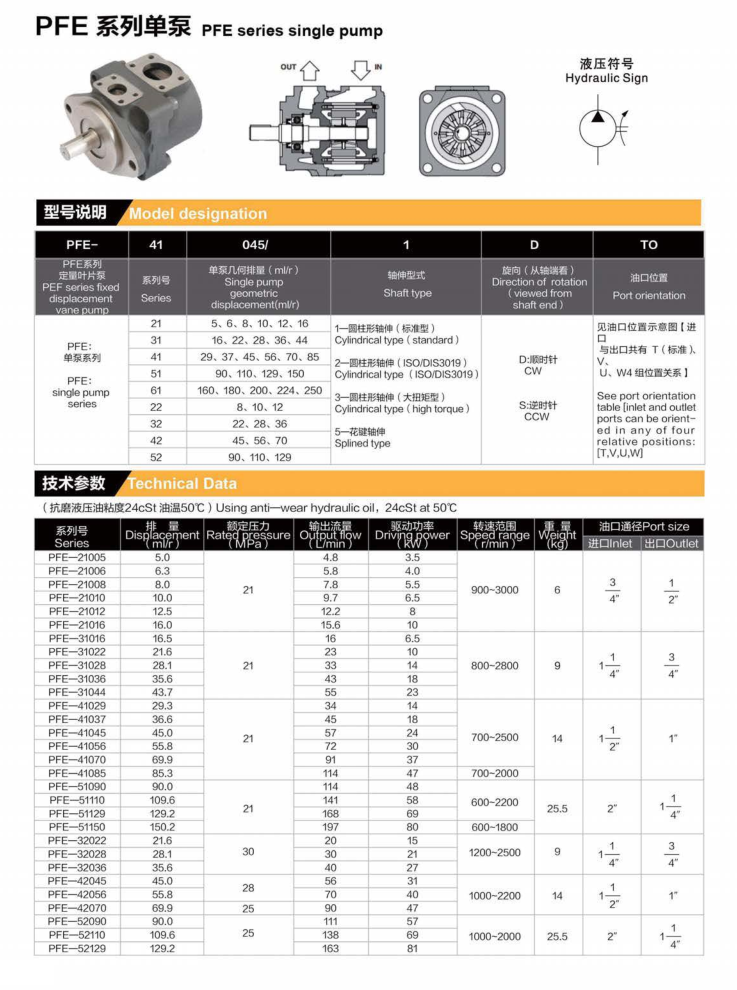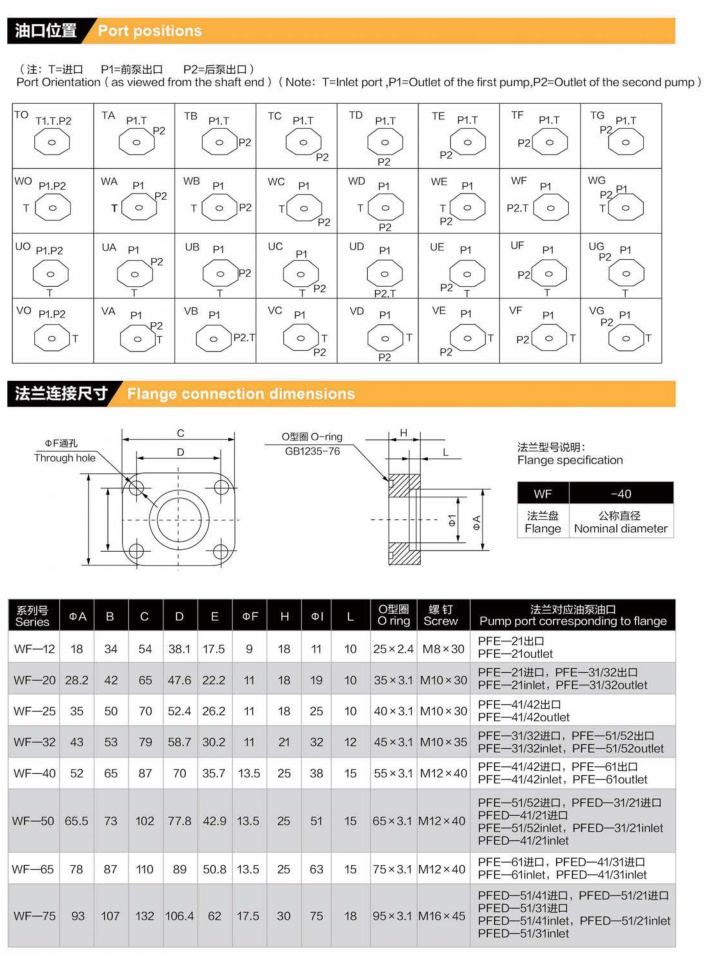 ZHANGFA HYDRAULIC MANUFACTURING CO.,LTD
It is a professional manufacturer of low, medium and high pressure pumps, valves, motors, WRY hot pumps, hydraulic valves, hydraulic pumps and hydraulic systems, and has passed ISO9001 quality system certification. Specializing in the development, manufacture and sales of hydraulic products. The company has advanced equipment, excellent technology and innovative mode, constantly increase product categories, adhere to technological innovation and product upgrading, improve market competitiveness. The company has been committed to providing excellent and competitive products and services for the domestic and foreign mechanical transmission industry, and undertake the design and manufacture of various hydraulic systems and hydraulic devices. The company has invested and expanded production in recent years, producing cold drawing, honing, machining hydraulic cylinder cylinder, hydraulic cylinder general name, and undertake the design and manufacture of high-precision cold drawing unit, non-standard system.