BPA112DTP1L9R-YT1K-HV piston pump for New Holland E265B
How to order:
| | |
| --- | --- |
| Pump type: | BPA112DTP1L9R-YT1K-HV |
| Application: | New Holland E265B excavator |
| Hydraulic control mode: | Electronic proportional and Positive flow control |
| Number of solenoid valve: | Double |
| Feature: | Standard pump |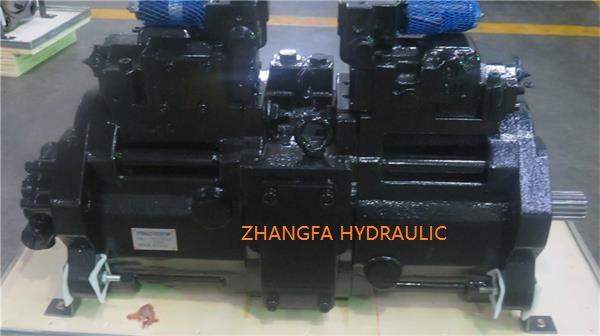 Kawasaki K3V plunger pump
Chuanqi's K3V pump is widely used in excavators. The main pumps of excavators are usually double pumps with rated pressure of 34 MPA and instantaneous maximum pressure of 39 MPA. The reason why the oil pressure of plunger pump is higher than that of gear pump is that its work and volume efficiency are higher. At present, the swashplate variable axial piston pump is widely used in hydraulic excavators. Usually, double pumps are used, and two plunger pumps are connected in series with one through-shaft, so they are also called through-shaft pumps. The use of the through-shaft pump on the excavator can also string a small gear pump as a servo pump (that is, the pilot pump) to greatly simplify the Department of the excavator.
What I'm talking about here is the knowledge of some fur of hydraulic pumps, so that we can have some superficial understanding of the three major parts of the excavator. Later edition will also introduce more detailed knowledge of hydraulic components, as well as some knowledge of excavator engines, distribution valves, but also please continue to pay attention to.