BPA63DT ((2401-9236B)) piston Pump for Daewoo Solar 130LC-V
How to order:
| | |
| --- | --- |
| Pump type: | BPA63DT ((2401-9236B)) |
| Application: | Daewoo Solar 130LC-V excavator |
| Hydraulic control mode: | Negative flow control |
| Number of solenoid valve: | Single |
| Feature: | Standard pump |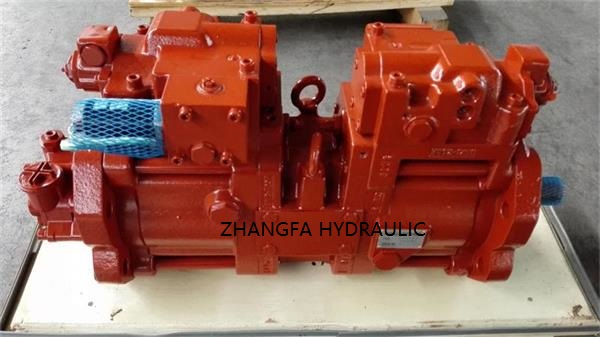 Drivers engine, hydraulic pump, distributing valve is people often say that the drivers of 3 big, for novice drivers at first contact, will doubt, excavator why don't you like a car powered by the engine, gearbox, drive shaft drive the vehicle to go forward, but through the engine driven hydraulic pump rotation, by high pressure hydraulic oil through a hydraulic motor, hydraulic cylinder hydraulic actuators to drive the vehicle movement?
Excavator three pieces
The engine provides the power for the hydraulic pump, the hydraulic pump, the hydraulic tubing, the hydraulic motor, the hydraulic cylinder and so on carries on the hydraulic transmission, the distribution valve carries on the hydraulic control.
Today xiaobian first take you to the introduction, to understand the hydraulic pump excavator some basic knowledge, and then step by step on the hydraulic knowledge.