BPA112DT-1XER-9N24-2 piston pump for Volvo EC240B Excavator

How to order:
| | |
| --- | --- |
| Pump type: | BPA112DT-1XER-9N24-2 |
| Application: | Volvo EC240B excavator |
| Hydraulic control mode: | Negative flow control |
| Number of solenoid valve: | Single |
| Feature: | Standard pump |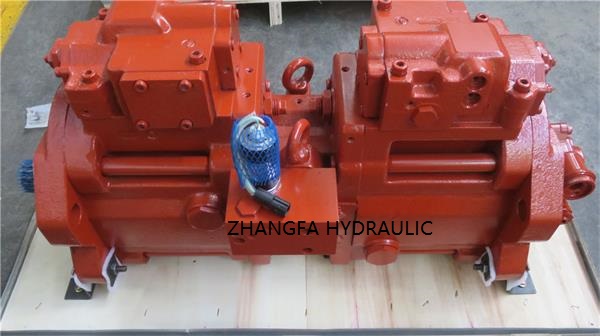 This series of pumps is a widely used piston pump, especially in construction machinery, K3V series, meet the requirements of today. The pump has optimal function design to further improve power density, efficiency and reliability.
Comprehensive functional design features are very attractive:
1. High power density
A lighter, more compact machine with higher pressure ratings and improved power density (output power/mass) through the use of semi-logarithmic type slanted plates. In particular, the dual pump with its tandem arrangement eliminates a power divider, has increased transmission efficiency, and is lighter.
2. High efficiency
Large self-starting capability with spherical disc and improved hydraulic balance provides stable cylinder rotation for high efficiency even at low pressure and low speed operating ranges.
3, longevity
A long life is compensated for by the wear of the shoe by the use of a large capacity main bearing and a piston return mechanism.
4. Low noise
Because of the optimized design of valve plate and casing stiffness, the noise is very small.
5. Wide control scope
The pump can control various control methods and can respond to mechanical, hydraulic or electrical input.