Aluminum housing electric motors for hydraulic vane pump
Quick Details
Type:
MVPD hydraulic power unit
ModelNumber:
3 Phase 2HP-4P-20L
Placeof Origin:
China(Mainland)
Frequency:
50/60Hz
Frame:
aluminiumHousing
Motortype:
combination
displacement:
16 cm3/rev
shaftdiameter:
12 mm
flangesize::
50.77mm
Material:
aluminiumhousing
rotation speed:
1500/ 1800 r/min
weight:
16 kg
Supply Ability
SupplyAbility:
10000Piece/Pieces per Month
Packaging & Delivery
PackagingDetails
plasticbag pack pumps,then put into thick carton, then heap up these cartons on theplastic pallet.
Port
SHENZHEN


Characteristic: low noise , small volume, high efficiency, long working life.
1,this vane pump have special inner structure ,can operate with high efficiencyin low pressure. the pressure balance can get best effect through externaldrain oil, further to decrease the temperature, promote the efficiency.
2,pump don't connect with motor directly ,with indirect coupling ,decrease therequirement of concentricity for pump connect with motor, so that decrease thenoise from shock of shaft and deviated concentricity ,and the hydraulic oil ofconnecting part can lubricate the bearing at the same time, prolong the workinglife.
3, circuit boards and pressure gauge can mount on the pump directly,decrease the cost of pipe ,delivery port setted as both teeth port and flangeconnecting ways.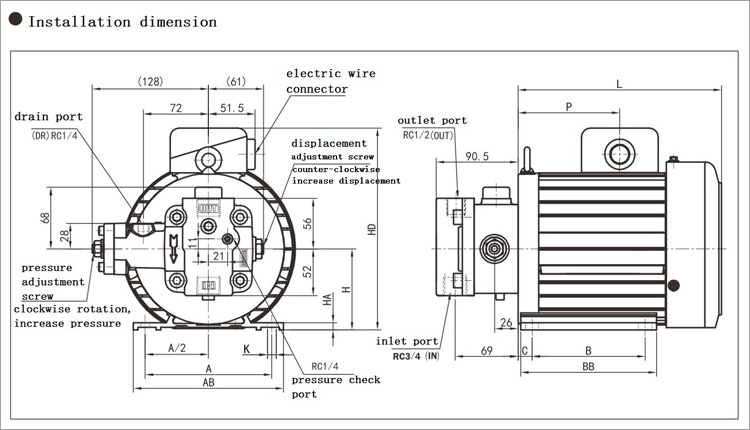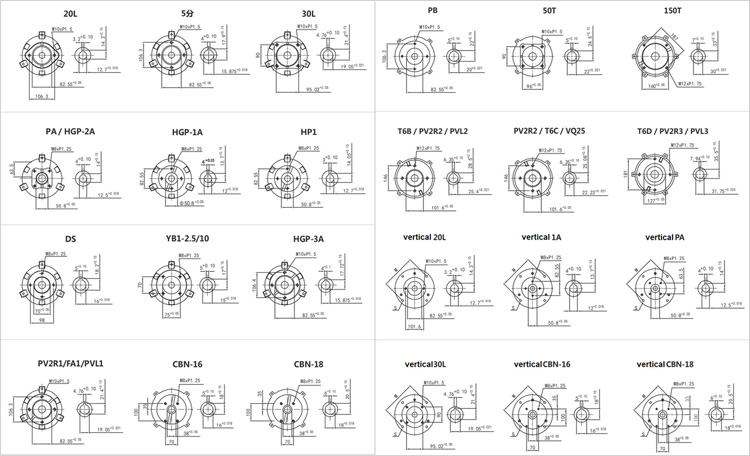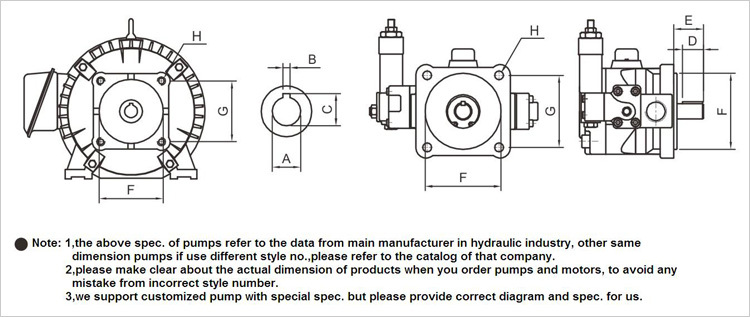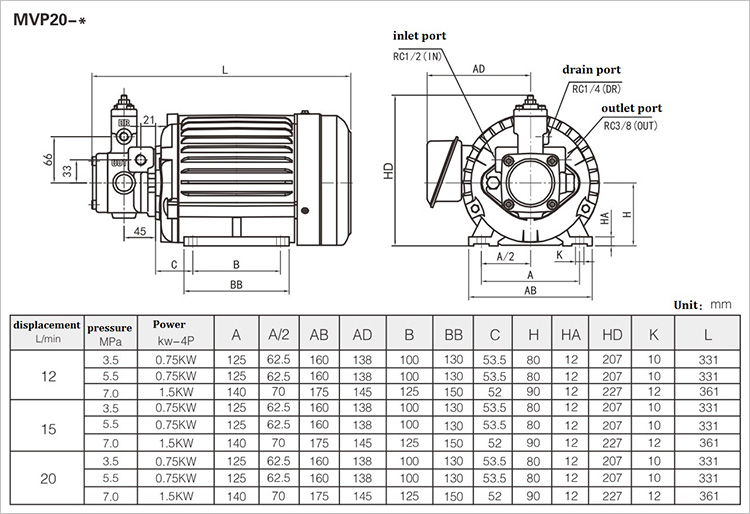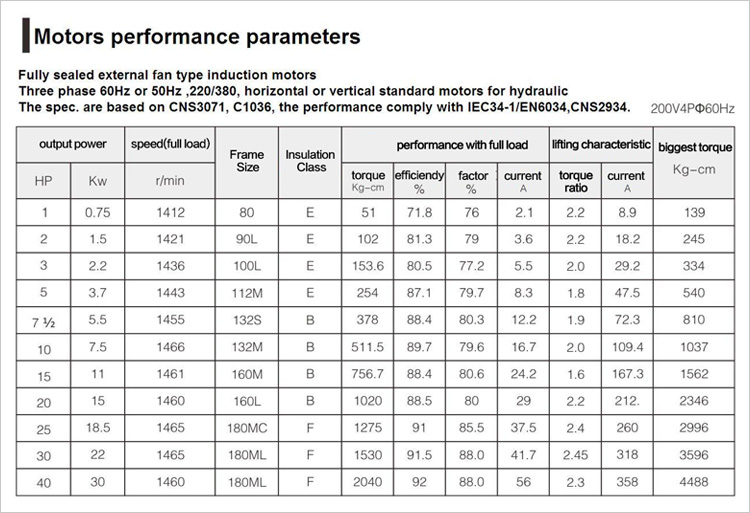 Our Services
Warrantyperiod: ONE YEAR
1,Withinone week after receipt of the goods, if customer use the products in correctmethod,and find any problem of performance or construction with obviousevidence,we will be responsible for replacement or other discussing solutionbetween us.
2,Butif customer using method are not correct, or customer disassemble our productsprivately,we will not responsible for any problem or defectivepoints of products.
3,If you meet any questions of installation or debugging, please inquiry usanytime, our Engineer will provide technical support in time, or we will helpyou to resolve the technical failure through online video.
4,Any damage from transportion, we will slove the problem according to theresponsibility standard of INCOTERMS.